Discussion Starter
•
#1
•
Look, part of the club now.
HO's with bin, and step. Bought them in Lake Havasu so, yes, as it was around 95* today in Lake Havasu and the water is still plenty warm, had to take them out. Now the long wait for spring….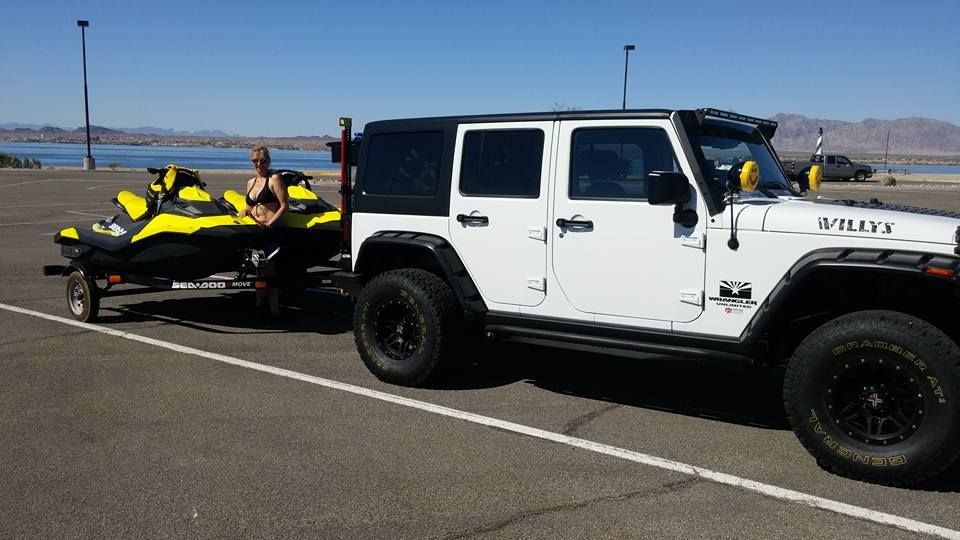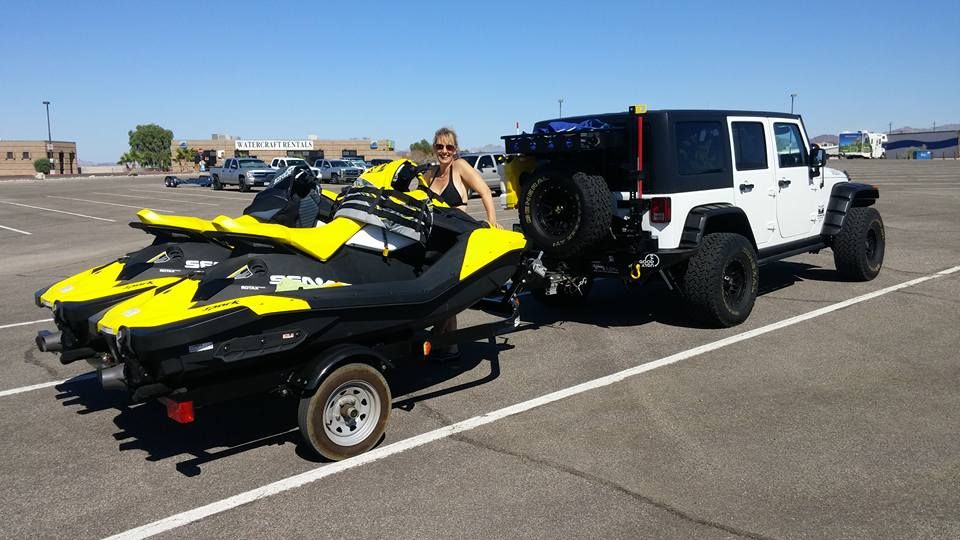 Shana playing tug boat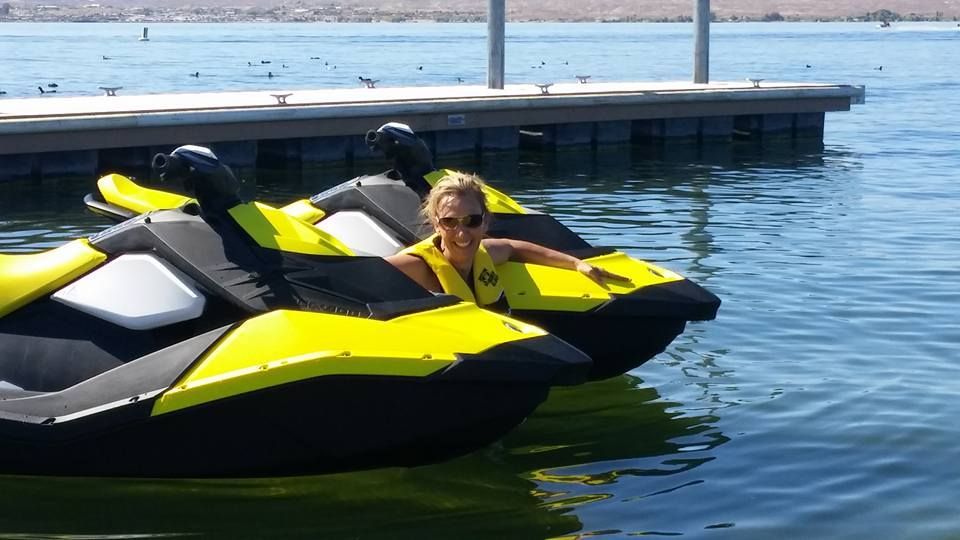 We used to have a matched set of GP900's. These are much quieter as four strokes and closed cooling. Less splash for a drier ride. Don't know, but also seems to be a better hull. Less jarring / impact. Maybe a seat deal? Good choice for our style of riding and duration of ride.
BTW, We have a history of pulling yellow things with the Jeep. Always an adventure somewhere no?